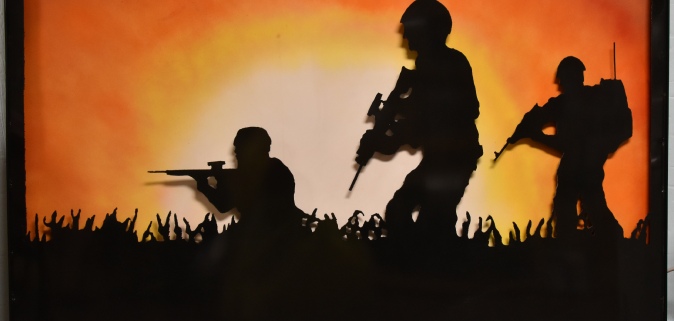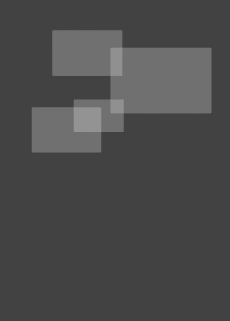 VIETNAM MEMORIAL & HISTORY CENTER
112 EAST 1ST STREET
(FORMERLY CJ'S BAR AND GRILL BUILDING)

MINNEOTA, MN 56264

This organization is not an official arm, branch, or committee of the City of Minneota and the City of Minneota is
not responsible for this section's content.
Copyright © The Vietnam Memorial & History Center
The Vietnam Memorial
& History Center


Charlie Hettling shows off one of the many displays in the museum
Vietnam would be a different kind of war. There were no front lines and you did not know just whom your enemy was. The press had unlimited access to cover a story, and were able to show uncensored combat footage in the evening TV news, as most Americans watched from their homes. We had to concern ourselves about body counts and the official "After Action Combat Report"; which in many cases did not accurately reflect the activity which it was intended to cover.


Unlike other conflicts, where returning veterans were given a hero's welcome, Vietnam was different. There were no welcome home ceremonies, no parades, no job well-done speeches - nothing. Soldiers returned home to a divided country and in many cases, public anger was vented at them, the returning veteran, and all they did, was to do their duty as a soldier and to go where their country had sent them. And now many feel that their country had turned its back on them.
Most returning G.I.'s chose not to discuss Vietnam. It was just a matter of practical necessity. They were never sure how the person they were talking to felt about Vietnam and by the time they found out, it was usually too late to change the subject.
One soldier explains, "For many of us, this was a time of bitter emptiness. All we wanted was to forget about the heat, the humidity and the fear which we experienced. The memories, we just tucked them away out of our conscious minds thinking that we could deal with them at a later time."
Many Vietnam veterans have never had a sense of closure, nor do they feel that their time on activity duty has been accepted in the same manner as in other conflicts. Never have politicians been permitted to place restrictions on its military on how to apply the use of force as it was in Vietnam. A veteran said, "Even then, we did not lose a battle with the enemy. The only conclusion that many of us share, who served in Vietnam, is that our daughters and sons who now serve in uniform deserve better leadership, support and compassion than we received."
As each year passes, the memory of Vietnam grows more distant in the public's mind. It is important to let our young people know that we have never forgotten, nor will we let it ever be forgotten; the service and the sacrifice that so many young men and women have made.
In 1991 Royal Hettling had the opportunity to visit The Vietnam Veterans Memorial in Washington, D.C. along with his family, as a part of the reunion activities of his unit from Vietnam. He quickly noticed that in the throng of visitors there that day, the silence and reverence shown as they walked past those polished black granite panels, often reaching out to touch a name as if in an attempt to reconnect with that person.
They later gathered at the apex of the memorial for a quick photo. The public formed a semicircle around them, being careful not to interfere with the photo which was being taken. Many of the visitors stopped to look; some raised their cameras and also took a photo of them.
To each one present that day, the experience was very moving and emotional. After the photo was taken they quietly assembled around one of the park benches placed some distance from the memorial. While watching the crowd, they discussed what had just happened and how they felt about it. Everyone agreed that this was the very first time that they felt that what they had done in Vietnam was finally appreciated and were proud to have served.
The Vietnam Memorial and History Center is an on-going project, as new items are obtained they will be added to enhance the displays.
The Vietnam Memorial and History Center's purpose is not only to preserve, but to tell the story of The Vietnam War by the people that served there through private photographs, newspaper articles, and displays that will enhance the visitor's understanding of the conflict told from both sides.
The baby boomer generation that came of age in the sixties, was inspired when they heard the call of President Kennedy to go anywhere, bear any burden, fight any foe, pay any price to protect freedom's call. When U.S. forces arrived in Vietnam in March of 1965, their call was for duty, honor and country. America sent its youngest military force ever into harm's way. The average age was just 19 years old.


Royal Hettling explains Vietnam history to some of the many visitors
Click Here to watch a short video featuring the Vietnam Memorial & History Center